Valentine's Day Gift Guide for the Technology Enthusiast
It's that time of year again when you show someone special in your life just how much you care about them by buying them gifts. Whether it's your partner, relative or a close friend finding the right Valentine's Day present for someone can be challenging, especially if they're a techie that would probably prefer a new gadget to a box of chocolates and some roses. If you have a technology lover in your life, then you've come to the perfect place. Here are our top technology buys for Valentine's Day.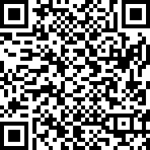 QR Code Jewellery
You've all heard the saying diamonds are a girl's best friend, but if the female in your life is a bit of a technology geek then we think a piece of jewellery with a personalised QR code will be their best friend. A necklace or bracelet with a customised QR code engraved on the charm is techy and romantic. We think this is a winner, a lovely piece of jewellery with a bit of technology twist, it's perfect!
Smartphone Case
Everyone owns a smartphone nowadays, fact! So why not buy the special person in your life something practical? A smartphone charger case is a great gift. OK so it may not be the most romantic idea, but we've all experienced our phone dyeing half way through the day, it's annoying, therefore this is perfect, it is literally the gift that keeps on giving.
Tablet
The love in your life will be overjoyed to receive a new tablet on Valentine's day, especially if they're constantly on the move. This portable device is perfect for those who have a long commute to work or travel a lot. To make this present extra special why not load it up with the recipients favourite apps, games, books and songs? Maybe you could download a romantic album for them so every time they listen to it, they'll remember their Valentine's Day gift.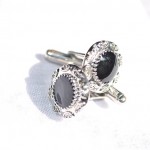 Cufflinks
Okay, so cufflinks sound like an obvious gift for a man and not very techy, but it gets better. What about cufflinks that are a USB too? Yes they really do exist! Not only do they look good paired with a suit, they're really practical for someone who might need to quickly save something!
There you have it our top buys for Valentine's Day. If you're still stuck for ideas, check out our website we have a full range of Dell laptops, tablets and computer software so you're bound to find something for the technology enthusiast in your life. However, if you do need further support to find the perfect present please feel free to email us on: sales@itcsales.co.uk or call 03333 222 200.