Brilliant Colour
High Duty Volume
Low TCO
90 days RTB warranty. Not on Consumables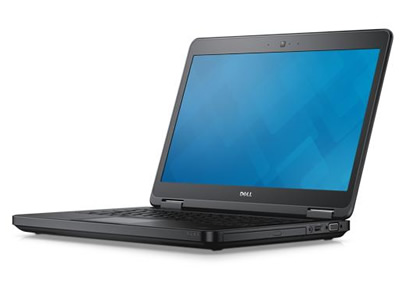 Intel Core i5-5300U - vPro
8 GB DDR3 Memory
500 GB SATA HDD
Webcam
Windows 10 Pro
3 Year Dell Warranty

New Sealed with Toner
Print/Scan/Copy
Up to 45ppm Colour Print
Up to 45ppm Mono Print
Windows & Mac Compatible
90 days RTB warranty. Not on Consumables

Intel Xeon E3-1220 v5
8GB DDR4 ECC UDIMM
2 x 500GB SATA 7.2k
8 X DVD+/- RW Drive
3 Year Dell Onsite Next Business Day Warranty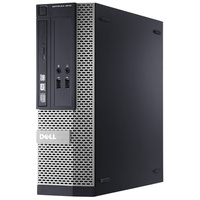 Intel® Core i3-4160
8 GB DDR3L Memory
500 GB SATA HDD
Internal Dell Business Audio Speaker
Windows 8.1 pro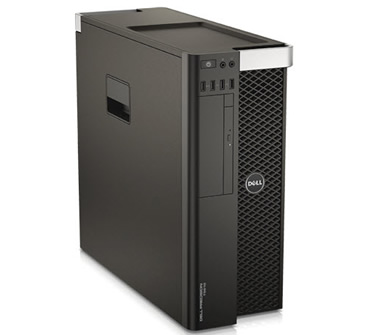 Intel Xeon E5-1620 v3
16GB DDR4 RDIMM ECC
500 GB 3.5inch SATA III
8X DVD+/- RW Drive
Windows 8.1 pro
Dell 3 Year Warranty

24" IPS Widescreen LED
Full HD 1920 x 1080
Display Port, HDMI, VGA, USB
Dell P2417H 24" Widescreen LED TFT in Black 3 Year Dell Warranty

16:9 Widescreen IPS LED
Dual 3W integrated speakers
1920 x 1080 Optimal Resolution
1 Year Return to Base Warranty
Best Sellers

Welcome To Itcsales

If youíre looking cheap new computers and laptops for sale as well as refurbished computers and equipment, then youíve come to the right place!



ITC Sales is the UKís number 1 direct supplier of cheap computers for sale, offering high-quality products at clearance prices.

To make sure that we can give you what you want, we update our live stock interface every 60 minutes, 24 hours a day. If the BUY NOW button is visible next to the item, we can ship you the item as per your configuration choices. Our state-of-the-art stocking premises allow us to buy computers and equipment in bulk and pass our savings to you. Thatís why we can offer you some of the cheapest laptops and computers for sale in the UK, making top quality equipment available to users with a range of budgets.

You can also take advantage of our competitive prices to update your system more often or treat yourself to a laptop computer from our extensive range. Not only can you stay ahead of the industry with affordable, up-to-date products, but when you buy an ITC computer you can rest assured itís a high quality product.

Unfortunately our catalogues simply canít keep up with all the products we have on offer. If you canít find a particular computer or laptop for sale in our catalogue, send us an email and if the model is in stock weíll update our listing as soon as possible to include the product. ()

Thanks to our partnerships with many manufacturers weíre able to offer one of the best selections in the UK, including our HP computer clearance range and a massive choice of Dell laptops, computers and notebooks. Our partnerships also allow us to have the resources to fulfil your orders quickly and efficiently. That means we can deliver your PC systems, servers, printers, monitors and parts quicker than other companies in the UK. Your online order goes for processing immediately and we deliver it to your door as soon as possible - most orders placed before 2pm will be eligible for our next-day DPD service from Monday to Friday. Not only that, we also offer tailor-made after-sales support. If thereís something wrong with the product you bought from us, contact us by sending us an email. ()

Weíve been in the business for over 35 years, so we value our customers and want to give them the best shopping experience possible. We pride ourselves on the quality of the products we offer and the unrivalled after-sales service and support we provide to our customers.

We currently carry over £5,000,000 of IT stock at any one time, including laptop computers from top brands such as HP, Dell, Samsung, and Toshiba. If youíre looking for new or refurbished PCs, business laptops, monitors, parts and other equipment, youíll find thousands of choices at our online store. Everything is tested by our in house technical staff to ensure complete peace of mind and value for money.

Many cheap laptops and computers are just that, but we only stock high quality models at great prices rather than offering sub-par products to save on cost. After all, our experience shows that quality is what matters most and brings our customers back to a supplier they can trust. With ITC Sales you donít need to wait for laptop and computer sale events Ė just take advantage of our great prices all year round.

For more information about our services or any of our products, you can get in touch with our team any time online, or if you prefer simply give us a call on 03333 222 200.

View Our Excellent Reviews

Click Here To Apply For A Trade Login


Click here to Apply For Trade Login

Clicking the above will take you through our checkout procedure. Please fill out your details and select

PROFORMA INVOICE

as a payment option.

Requests for Trade Logins will not be accepted unless you have previously ordered from us at least once.

PLEASE NOTE: This is not a commitment to buy anything.
---
Buy Online , Or Call Our New Cheap Local Rate Number 03333 222 200