Dell Precision for Professionals
Dell Precision are a series of computer workstations and laptops perfect for professionals and businesses. They have the capacity to work as small-scale business servers or as individual design, animation, and programming workstations. All Dell Precision products offer faster processers than other workstations whether they are laptops or desktop.
Dell Precision Laptops
Dell Precision Laptops are visually sleek with unrivalled performance and hardware. Created with professionals in mind they offer uncompromising power for advanced graphics and business applications. For those that prefer simpler designs visually, dell precision laptops offer a variety of models with soft touch exteriors for comfort and a modern aesthetic.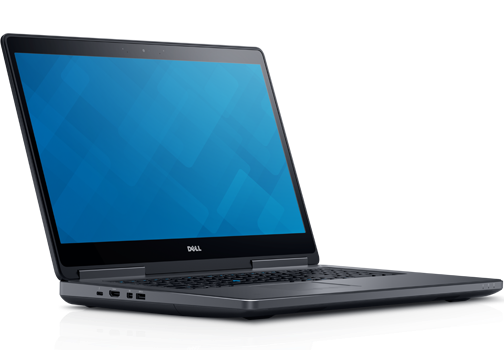 When purchasing a precision laptop, IT professionals recommend installing the Dell Precision Optimiser to ensure you are receiving the most you can out of your product. This adept tool enables you to set up your Dell Precision laptop with ease and at no extra cost. The Dell Precision Optimiser automates system updates, plugins, and graphic drivers so you do not have to scour the internet for the best software.
Dell Precision Workstation
Ideally suited to business and commercial environments, the Dell Precision Workstation is the perfect system to handle fast-paced working life and power demanding tasks. Varying from the Dell Precision Laptop, the Dell Precision Workstation is non-portable but is completely customisable regarding hardware. Although they tend to be more costly than laptops, they are more heavy duty and perfect for an office set up where a user is regularly video editing, rendering, or carrying out data analysis.
All Precision models should come with MIL-SPEC credentials to protect your Dell product again dust, extreme temperatures, and pressure. Always ensure you are buying from a trusted Dell partner and supplier before buying a Dell Precision Product. Dell Precision offers security, flexibility, and durability for all professionals whatever your field. Get in touch with ITC Sales to buy your Dell Precision Workstation or Dell Precision Laptop today, we are happy to discuss your options, needs and budgets to provide you with the perfect product for your professional lifestyle.
Call us on 03333 222 200 today!