Christmas is just around the corner….
With Christmas just around the corner, is it time to start thinking about ideas of the presents we should be buying?! We think so!
Let's face it this year we need something to look forward too so what's better than Christmas, its festive spirit …and the gifts!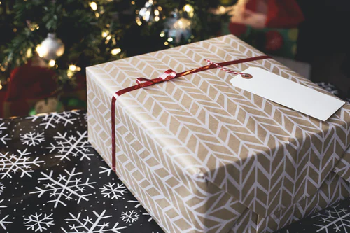 We have certainly been spending more time in our houses this year, with two lockdowns and most of us still working from home where possible… A lot of our time has been spent on our phones, computers, and laptops, so why not treat that special someone in your life to a brand-new Laptop …   an ideal present this year we think… something new fast and reliable? Something that can be used for work and play, something that can also be used to keep in touch with friends and family if we cannot get to see them in person.
We have listed our top Dell laptops for you that we think might just fit the bill and could be the perfect gift this year:
Dell Latitude
A Dell Latitude laptop has different ranges, they produce a budget line and a top-end line. The Dell Latitude provides excellent performance and is great value for money. All budgets and needs are covered in the Latitude range.
Dell Precision
A Dell Precision laptop is designed for the most demanding of users, these laptops have been created specifically for advanced graphics and business applications, If you need cutting edge hardware and security and flexibility this could be the one for you!
Dell Vostro
A Dell Vostro laptop is a business focused laptop suitable for small and medium sized businesses, suitable for use in the office, at home and on the go. It comes with a 15.6-inch screen and up to 8GB of memory.
Dell Inspiron
A Dell Inspiron laptop is perfect for home use and working from home use. The Inspiron range goes from playful to polished, it really does have something for everyone.
Dell XPS Notebooks
A Dell XPS notebook is intended for a user that wants to maximize performance and quality. They are Dell's most advanced laptops, ideal for high end personal and professional use.
Here at ITC Sales, we have an extensive stock of Dell laptops so why not give us a call and we can advise you which one would best suit your needs.
If you would like to discuss the Dell laptop range in more detail why not give us a call on 03333 222 200, our expert team are on hand with the advice and knowledge to help choose the perfect Dell laptop for you.