PowerEdge Server Range
Whether you're looking for an affordable entry level server or a high performance server for mission critical applications, the range of Dell PowerEdge servers meet your business' needs. Available in a variety of freestanding tower and rack capable configurations, PowerEdge servers are supported by Dell's award winning service, offering the reliability and value you expect from a Dell product.
PowerEdge Servers meet a host of business priorities, such as affordability, performance, scalability, space optimisation, and support. All PowerEdge Servers are powered by Intel® Pentium® 4, Intel Xeon® or AMD Opteron 64 processors and backed by award winning Dell service and support, offering a robust computing solution for your business' most demanding requirements..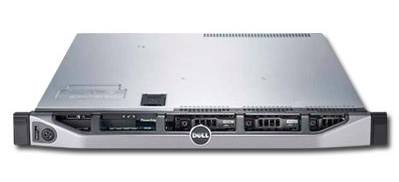 PowerEdge Rack Servers
PowerEdge Rack Optimised Servers offer expandability along with reliability and space. Dell offers a comprehensive line of rack servers to help match your business' performance and scalability requirements. Reliability features are available to protect mission critical applications while providing efficient use of space.
ITC recommends Rack Servers Minimise floor space, ideal for customers with multiple servers or with limited storage space.

Tower Servers Designed for your business and offer flexibility with a range of value and performance.



Essential Slim form factor (1U) servers ideal for network infrastructure or web applications.
Enhanced 2U form factor ideal for businesses seeking increased performance & additional storage capacity.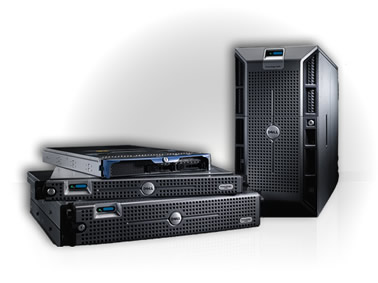 PowerEdge Tower Servers
PowerEdge Tower Servers provide an easy familiar form factor whilst retaining expandability but without the added cost of purchasing rack equipment. Flexibility is also catered for in the event of a move to a rack based infrastructure with pedestal mounting kits to enable the tower to occupy 5U in a conventional rack/cabinet.
Comparison Table
12th Generation Dell Poweredge Rack Servers
R420

R520

12th

12th

Overview

Experience enterprise class features in the rack optimized 1U PowerEdge™ R320 server — ideal for your core business applications, small and large businesses alike.

Get an energy efficient, dense 1U server for your applications with the PowerEdge™ R420, featuring next generation processing and flexible I/O options.



Power through data intensive applications and easily scale for growing utilization with the next generation PowerEdge™ R520.

Processor Class(es)

Speed

Storage Flexibility

Dual CPU
option?

Drive Bays

Up to eight 2.5" hot plug SAS, SATA or SSD
Up to four 3.5" hot plug SAS, SATA or SSD

Up to eight 2.5" hot plug SSD, SAS, or SATA or up to four 3.5" hot plug SAS, SATA, or SSD
Up to eight 3.5" or 2.5" hot plug SAS, SATA or SSD

Expansion Slots

2 PCIe slots:
One x8 PCIe slot with x4 bandwidth, half length, half height
One x16 PCIe slot with x16 bandwidth, half length, full height

2 PCIe slots:
With two processors:
One x16 PCIe slot with x16 bandwidth, 3.0, half length, half height
One x16 PCIe slot with x16 bandwidth, 3.0, half length, full height
With one processor:
One x8 PCIe slot with x4 bandwidth, 2.0, half length, half height
One x16 PCIe slot with x16 bandwidth, 3.0, half length, full height
4 PCIe slots:
With two processors:
One x16 PCIe slot with x16 bandwidth, 3.0, half length,
half height
One x16 PCIe slot with x8 bandwidth, 3.0, full length,
full height
Two x16 PCIe slots with x8 bandwidth, 3.0, half length,
full height
With one processor:
One x8 PCIe slot with x4 bandwidth, 2.0, half length,
half height
One x16 PCIe slot with x8 bandwidth, 3.0, full length,
full height
Two x8 PCIe slots with x4 bandwidth, 3.0, half length,
full height

Expandability

More Info
12th Generation Dell Poweredge Tower Servers
T420

T620

12th

12th

Overview

Deliver reliable performance for your core business applications with the robust flexibility of the PowerEdge™ T320 tower server.

Help deliver robust performance, scalability and reliability to your organization with the ample power, memory and I/O bandwidth of the PowerEdge™ T420 tower.



Process everything quickly with the PowerEdge™ T620 tower server: high performance and enterprise availability with built in room for growth.

Processor Class(es)

Speed

Storage Flexibility

Dual CPU
option?

Drive Bays

Choose from four 3.5" cabled, eight 3.5" hot plug, or sixteen 2.5" hot plug drive bays

Choose from four 3.5" cabled, eight 3.5" hot plug, or sixteen 2.5" hot plug drive bays
Choose from eight 3.5" hot plug drive bays plus four PCIe SSD drives (optional), twelve 3.5" hot plug drive bays,
sixteen 2.5" hot plug drive bays plus four PCIe SSD drives (optional), or thirty two 2.5" hot plug drive bays

Expansion Slots

5 PCIe slots:
One x16 slot with x16 bandwidth, 3.0, full length, full height
One x8 slot with x4 bandwidth, 3.0, half length, full height
One x8 slot with x4 bandwidth, 2.0, half length, full height
One x8 slot with x4 bandwidth, 3.0, full length, full height
One x8 slot with x1 bandwidth, 2.0, full length, full height

6 PCIe slots:
Two x16 slots with x16 bandwidth, 3.0, full length, full height
One x8 slot with x4 bandwidth, 3.0, half length, full height
One x8 slot with x4 bandwidth, 2.0, half length, full height
One x8 slot with x4 bandwidth, 3.0, full length, full height
One x8 slot with x1 bandwidth, 2.0, full length, full height
7 PCIe slots:
Four x16 slots with x16 bandwidth, full length, full height
Two x8 slots with x8 bandwidth, full length, full height
One x8 slot with x4 bandwidth, full length, full height

Expandability

More Info